An Unbalanced Focus in Worship: Overemphasizing... →
An interesting article by my friend Chase. He ends the article with a paragraph of questions that are all worth asking, though I think the critical question he misses is this one: How has the church throughout history already addressed these questions?  What do you think of the article?
3 tags
"Now remember, as Scripture defines a disciple, it is someone who learns, over..."
– Mike Breen, The Great Disappearance.  I have been thinking about how I would define the word "disciple", and how to describe the process of being "discipled". How would you define it?
4 tags
Picking Worship Songs 101: Winking is Not Enough
(Worship leaders have an incredible responsibility in choosing songs for the church to sing; this series is aimed to help worship leaders choose better songs for their churches. For context, you may want read my first two posts in this series here and here. Thanks for reading! ) Last time we were together, I offered one of the questions I use to choose better songs for my congregation to sing...
5 tags
Picking Worship Songs 101: God's Love > My Love
Picking worship songs for your church or worship gathering is an important task. In a previous post, I argued that we need to start to think about how we choose songs with a long-term vision of what happens when we gather together. The things we sing shape how we view God and what it means to live as the people of God. Our song choices need to function more like a grammar for the faith and less...
"The idea that following Jesus' teaching will lead to a boring life is one..."
– James Bryan Smith, The Good and Beautiful Life, p. 31.
5 tags
Picking Worship Songs 101: Leaving Karaoke Behind
So you're a worship leader/designer/planner and you have just picked up the latest album from Cool Guy Worship Collective and are wondering to yourself, "Self- which of these songs, if any of them, are worth doing at our next worship gathering?"  Great Question. No, seriously. You need to ask that question every time you hear an album or song. Why? Because not every song you...
3 tags
Interested in Help in Picking Better Songs for...
I've been thinking of writing some practical posts for worship leaders on how to examine the content of worship songs, with the goal being to choose better songs for your congregation to sing together. Anyone interested in such posts? Let me know here or via twitter-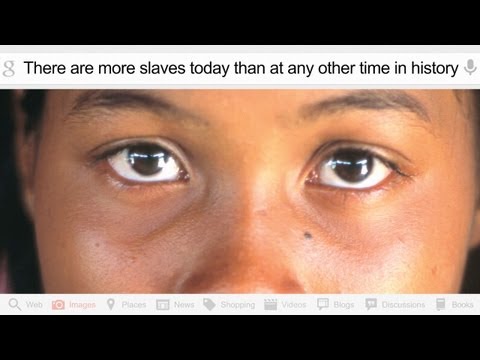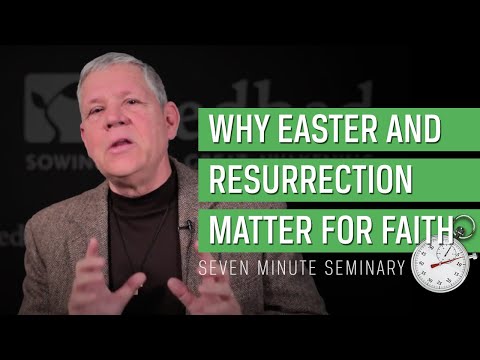 "One thing is sure: You are somebody's disciple. You learned how to live..."
– Dallas Willard, The Divine Conspiracy. 
4 tags
"Lord our God, we are gathered here on this day to consider how you have carried..."
– Karl Barth, as found here. Thanks, Jeffrey!
4 tags
A Great Stations/Good Friday Resource from Scott...
The incredibly talented Scott Erickson has released a set of the Stations of the Cross for personal and corporate reflection that I think you should take advantage of this weekend. The resource includes Scripture readings and the images associated with them. The readings are based on the Spiritual Way of the Cross by Pope John Paul II Click here to download the resource for free. And thanks,...
2 tags
Tim Tennent's Review of Rob Bell's Latest Book →
Anyone read this book yet? What are your thoughts?
2 tags
What Makes A Worship Song The Greatest?
I was on Twitter the other day and saw an interesting tweet from a friend. It went something like this: Just listened to "Song X" from the new album by Cool Guy Worship Collective. It is the greatest worship song ever.  First, dibs on the band name Cool Guy Worship Collective. Second, I will assume that this person is using hyperbole to make a point, and even if they are convinced...
2 tags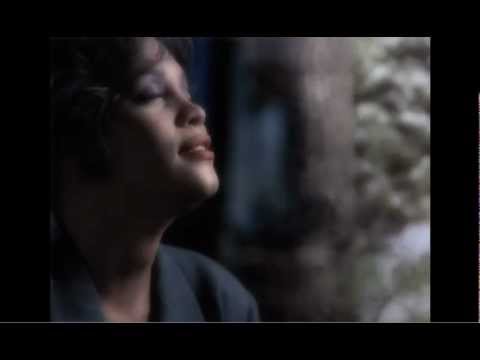 "We cannot escape who we are: rebellious and mortal. But we are assured of what..."
– Laurence Hull Stookey, Calendar: Christ's Time For the Church
3 tags
Ash Wednesday 101
I found this video yesterday while doing some research on Ash Wednesday. While some aspects of this video are oriented towards the Catholic faith, the basics of the season are exactly the same, and I figured I'd post it for those of you who are new to the season of Lent and were wondering about Ash Wednesday and why we begin the season of Lent by smearing ash on our faces.   Our service...
2 tags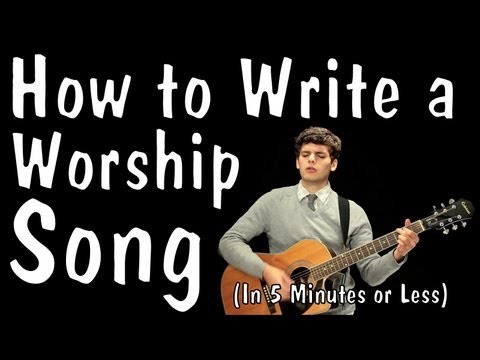 Forgiveness in Restorative Justice →
Yesterday, James Smith posted a link to an NYT article on Forgiveness and Restorative Justice that has just blown me away. It's a tough, emotional story about a family's resolve to forgive the man who shot and killed their daughter. Here's one of my favorite quotes from the article:  Andy says he was in the hospital room praying when he felt a connection between his daughter...
4 tags
Tim Tennent: The Three Advents of Christ →
"The Advent of Jesus is not isolated to two points in history – the first Christmas and the Second Coming – but is an unfolding reality whenever the kingdom of Jesus Christ breaks in afresh to a new people." Amazing thoughts from Dr. T. Click the link above and read the whole article
"Fortunately, however, we do serve a God who both can and will redeem all evils,..."
– From a recent article on Seedbed on Evil and Why it occurs in the world. 
This is how I feel today...
Advent Outbursts: Mary (Day One)
Back for another round of outbursts, eh? Very cool.  This week, as we prepare for the third Sunday of Advent, I thought we'd take a deeper look at the Magnificat, Mary's outburst of praise after being greeted and blessed by her relative Elizabeth (the now-unbarren mom of John the Baptist). Here's the text: And Mary said, "My soul amagnifies the Lord, and my spirit rejoices in...
Seedbed: How Fasting Prepares Us For Feasting →
An amazing historical look at Advent, fasting, and how both prepare us for the Christmas season. 
An Advent Poem I found today...
Earth awaiting. Remnant praying. Virgin bearing. Star appearing. GOD descending. CHRIST has come. Light unveiling. Darkness waning. Grace unfolding. World beholding. GOD revealing. CHRIST has come. Crippled leaping. Blind men seeing. Evil fleeing. Sinners singing. GOD restoring. CHRIST has come. Traitor greeting. Soldiers seizing. Court indicting. Friend denying. GOD restraining. CHRIST...
4 tags
Advent Outbursts: Zechariah (Day Four)
(Luke 1:67-79 is still our text. Check out the previous days to catch up.) Now that we're seated properly on the couch, let's check out the TV.  The outburst of Zechariah focuses primarily on the arrival of the Messiah and the future he is bringing. Good news is all around: the Lord is here, and the future he is bringing us into is the same future we've been promised by our...
4 tags
Advent Outbursts: Zechariah (Day Three)
I like to study, and I like to study the Bible. As I've learned how to study the Bible, there are some little short cuts I've learned to help me find what really matters in a text. Today, I want to teach you one method as I continue to look at Zechariah's outburst. Let's call it the TV-And-Couch method.  Anywhere there is a TV, there is usually a couch. The TV is what you...
Advent Outbursts - Zechariah (Day Two)
As I've reflected on the larger story of Zechariah so far this week, something really weird began to surface in my mind:  Zechariah's silence wasn't the only silence ended that day in the temple.  One of my favorite observations surrounding the story of the advent of Christ is the issue of silence. From the last words of Malachi in the Old Testament, there were 400 years where...
Advent Outbursts - Zechariah (Day One)
Last week, I mentioned that I was going to look at the poetic outbursts of Advent as a part of centering myself in the season. I'm staying in the book of Luke, and while Mary's Magnificat is the first outburst, I wanted to focus first on John the Baptist- the forerunner to the Christ. Our church's readings through this season began in Isaiah 40:1-5 today, which John's life...
JD Walt on why the Christian Calendar Matters →
If you've ever wondered why we celebrate seasons in the church year, JD's explanation is as good as any I've seen. Click the link above and give it a read. 
Watch
Richard Rohr on the pattern of the Trinity in the universe. Pretty cool. 
The Poetic Outbursts of Advent
Advent is almost here, and as it is my favorite seasons of the Church calendar, I always try to find something specific to focus on here throughout the season. I've decided to spend some time in the poetic outbursts we find in the birth narratives in the gospels. I have always loved how the news of the arrival of the Messiah leads to these huge prophetic and poetic statements, full of...
Dave Harrity at Antler :: Basic Math- On... →
A great post from my friend and writing buddy Dave over at Antler. Check it out if you have time!
NT Wright on Writing Better Worship Songs
anewliturgy: I can't believe how much wisdom is packed into this amazing 2 minute video of NT Wright talking about modern worship songs. He is pushing on the current form in a gracious yet prophetic way. What do you think of his perspective?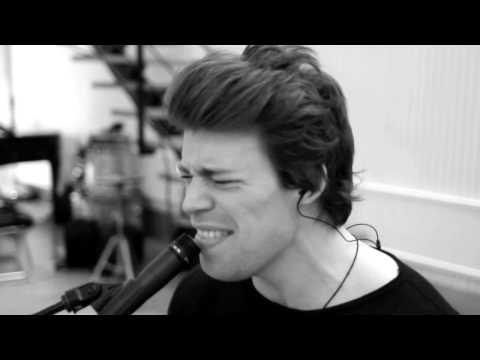 Addressing the Lull here...
Don't know if anyone beside my mom still reads this thing, but I've taken an intentional break from serious blogging to readjust to life here. Finishing seminary, taking on more responsibility at Hope, buying a house and moving have all been big shifts for me. I'm just now figuring out my new rhythms of life and what it means to write and create regularly in this phase of life.  ...
Watch
Wisdom from Dr. B, one of my favorite people.